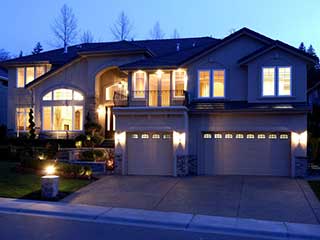 Garage Door Repair Fairfield is a company you can rely on to provide excellent service. Our company is proud of our team of knowledgeable professionals and our use of premium quality products for any door repair. We recognize the importance of your time and that is why we provide fast and efficient services during the most convenient time and offer same day service. You can rely on us to replace and repair your garage door at any time of the day or night.
Do-it-yourself Is Not Always The Solution
Many people assume that it is easy to fix every garage door problem on their own and, because of this they often end up attempting to do it by their selves, causing more damage. What some people fail to realize is that all garage door problems are different. Some can be done by non-professionals while others need expert consultation. More often than not, automatic doors are more complicated and attempting to fix one can be very dangerous to you and your family. This is why we advise our customers against attempting to solve the problem as there is an easier and safer way to do it.
Repairing a garage door is next to impossible if you do not possess the right equipment and parts to do the job. Luckily, you are just a phone call away from Garage Door Repair Fairfield. We are always prepared with a truck fully loaded with the right tools and parts, along with a team of technicians who possess the necessary skills, training and expertise.
If you are planning to replace the springs or door of your garage with a new one, we are a reliable company to call. We offer you the best and most affordable prices and services. Browse our website for more information or contact us now to arrange a meeting.