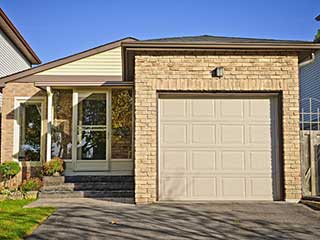 Choosing between a detached garage and an attached one is a dilemma that many homeowners have to consider. In choosing a garage type, be honest with your intentions for the garage. If your main objective is to pass up the chance of having to tromp through the snow and rain to get to your vehicle every morning, then an attached type built with a direct entry to your home is the best option. However, if you are looking to set up an auto or a wood shop, then a detached version can provide more privacy and space. Additionally, it can even limit noise for other people inside the house.
There Are Numerous Reasons Why You Should Have A Detached Garage
Here are some of the benefits to consider:
A detached type can be built at a certain angle from the main house. This is great if you are planning on landscaping your lot, as you can strategically plan its location.
A detached type is a safer option, especially if you are planning to store chemicals, fuels, and paints inside the space. If it is detached, carbon monoxide fumes will not seep into your home through the door entry.
A detached garage offers additional living quarters, if you build one upstairs. This is a great place where your overnight guests can stay.
A detached type is ideal if you have a small house, as this will not overwhelm the house and will be more pleasant to look at.
These are some of the benefits of building a detached type. Note that the purpose of your garage will ultimately play a role in your decision and it will guide you in making the right choice on whether you should have a detached version or not.