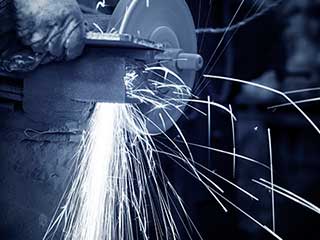 Fixing Motors For Smooth Performance
Automation brings great convenience, no matter whether you have a swing or sliding gate. Modern openers are designed to work dependably and to last for a long time. However, this doesn't make them fully protected from trouble. If your opener is completely stuck and silent or making awful noise, the issue is most likely with the motor. Our work will start with identifying the cause of the problem. It could be due to a broken piece of hardware or motor failure. In the first two situations, you can count on us for quick and effective repair. If the motor has failed, we'll replace it with a new one. Our services cover openers of all types and brands.
Reliable Post Repair
Issues with the posts are not uncommon. While the ones made of brick usually suffer minor damage, which is quick to fix, metal and wood ones are at greater risk. If you can see any visible damage to your post, turn to us for timely repair. In case of a rotting wood post, for instance, we'll remove the decayed material, fill the holes and seal them. When the post has sunk, you can rely on us to fix it fast so that the risk of other components getting damaged is reduced to the very possible minimum. We'll adjust it accurately and secure it in place firmly to ensure the smooth operation of your gate.
Solving Problems With Wheels
Most sliding gates have two wheels which drive the moving panel along the track. They are made of heavy-duty galvanized steel and tend to last for a long time. Still, if a wheel is bent, rusty or suffering from any other kind of damage, you can count on us to fix it. In case the damage is beyond repair, we'll install a new wheel of the exact same size as the previous one. To give our customers gate repair services of top quality, we use only strong and durable spare parts.
Call us, at Garage Door Repair Fairfield, to receive a professional solution to any kind of problem with your automatic gate.